PBX Creativa Collection, the artistic patronage of Palibex
Palibex is inviting the best artists of the moment to leave their mark at its headquarters
Pioneer in the logistics sector for its commitment to art. Palibex is open to all those who want to enjoy the PBX Creativa collection, an artistic collection that fills the space where its employees work with colour and passion.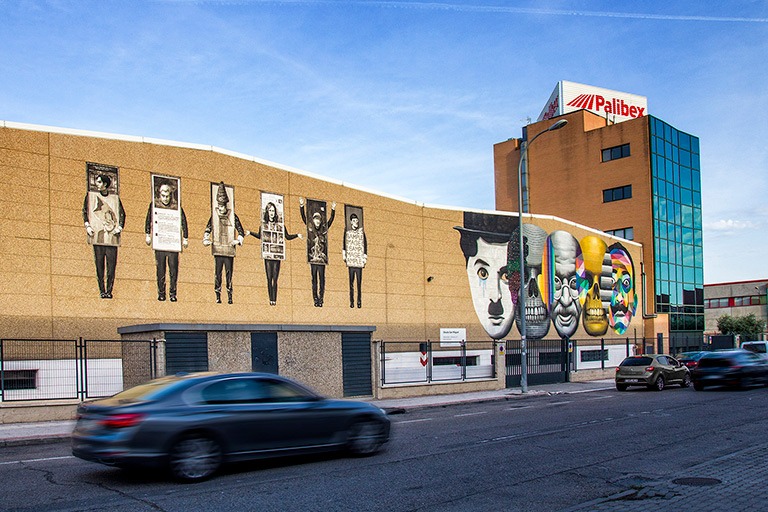 As an artistic patron, Palibex invites the best artists of the moment to leave their mark at its headquarters in Madrid. Since 2013, its particular collection of contemporary art is growing with the incorporation of great artists such as Ana Barriga, Suso33, Rosh 333, Okuda San Miguel, Daniel Muñoz, Felipe Pantone, Antonio Marest or Beusual.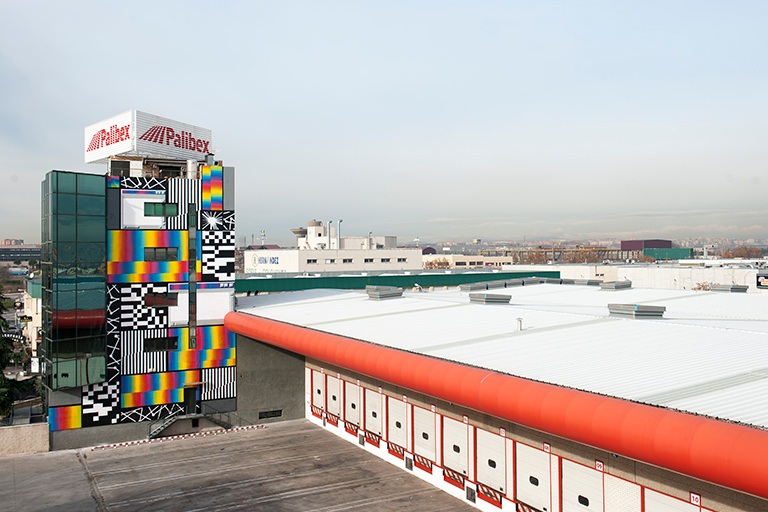 These works are not carried from one place to another or are auctioned. This collection contains a degree of romanticism and patronage around art. A need to create and a trajectory that has pursued us since prehistoric times with the first parietal artistic manifestations. Thus, the PBX Creativa collection tries to continue a trajectory that decorates the present cave and leaves a reflection of our current society.
Palibex also collaborates with Truck Art Project, an artistic proposal promoted by Jaime Colsa and curated by Fer Francés and Oscar Sanz. Truck Art Project turns trucks into canvases in movement to show art in a more accessible way and give greater visibility to artists from this original support.