Palibex travels 26.000 km to transfer its incredible experience on the Dakar
The team manager, Juan Lopez, has visited 50 companies in the network to team up and spread the values of the brand
"I can start this story from the beginning or from the end. In this case, it's the same: smiles". With these words, the team manager Juan López sums up his experience on the PBX Dakar Tour, the route organised to bring all the franchisees closer to the experience lived on the Dakar 2018.
The PBX Dakar Tour began on 26 March and has spent four months touring Spain on board of a personalized pickup. Along this route of more than 26,000 kilometers, almost 50 delegations and the headquarters of collaborators such as Llerandi, Fieldeas and Crown, have been visited.
Palibex's objective has been to share and pass on to its franchisees the company's values and to claim the importance of providing logistical help in this tough race and, by analogy, in the daily activity developed by the Network.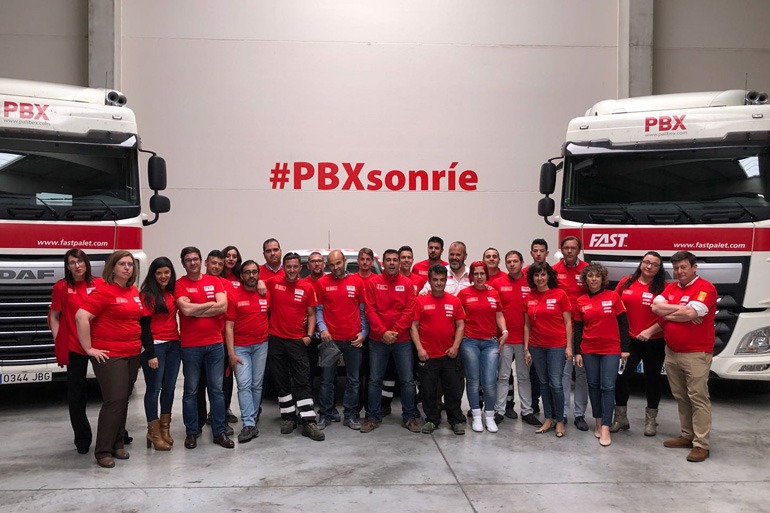 The success of the team, says Juan López, "is a reflection of the attitude, motivation and involvement of the people who make it up". The real triumph of the Palibex team has not been to go all the way, but to be recognized by the rest of the participants for the continuous and sincere smile they displayed during their 24 days in South America. "The Dakar is not just a race, it's like doing a master's degree on how to manage one's own and others' emotions. To start smiling and finish with the same smile is the biggest challenge", he said.
Juan López's exhibition managed to bring together in some cases more than a hundred workers. The issues that aroused most interest among the attendees were related to technical aspects of the race. But, above all, with the more human side of the adventure such as how many days they stayed without sleep or how they overcame altitude sickness or other setbacks such as the floods they encountered on their way through Bolivia or the sand traps of the Peruvian desert.