Palibex will move 100,000 more pallets than the previous year
The christmas campaign is being really successful, registering activity peaks of almost 3,500 pallets per night.
The spanish urgent transport network Palibex is going to coordinate this year 100,000 more pallets than in 2017, reaching an annual movement of 645,000 pallets. These results imply that Palibex will reach its expected growth for 2018 and will expand nearly 20% from last year, improving its quality index as well. During this time of the year, with the extra activity the Christmas campaign brings, the transport company is registering activity peaks that can reach 3,500 pallets per night.
During 2018, Palibex has reinforced its network with the addition of companies such as Vs Logística in Navarra, Envigur Express in Guadalajara, Palibex Valencia in Castellón, Transportes y Almacenajes Sabadell in Barcelona or Berezi Logística in Bilbao. 
2019 will be a year of continued expansion for the spanish urgent transport network as well as installing new regional hubs to improve its service. Moreover, Palibex will continue to reduce its transit times with new services that will consolidate the brand as the fastest transport network in the market.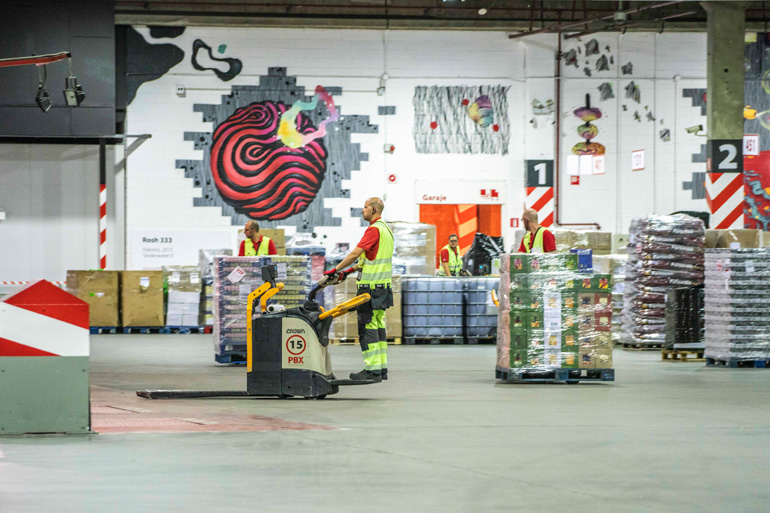 Palibex is currently the fastest pallet network in the market thanks to urgent services such as the delivery before 10 o'clock. It has a safer operational model which translates to a lower breaking index and is also cleaner because it operates in a smoke-free warehouse that only uses electric machinery. The urgent transport network, more decentralized and collaborative, makes our franchisees and its final clients more profitable and competitive. 
The growth of the express pallet business and the recovery of the transport and logistics sector in general yield a good employment perspective towards the future, which overall has also had a positive impact in the results that the company is currently having.