Palibex improves service in the Balearic and Canary Islands
GrupaMar, a specialist in pallet transport to the islands, has joined its network.
Palibex has made a quality leap in its palletized goods shipments to the Balearic and Canary Islands with the incorporation of GrupaMar. The company, specializing in services to the islands, has joined this network to increase the offer to its customers with the guarantee of good service. "It is the perfect complement to our logistics activities because it allows us to provide total coverage for the national transport needs of our customers and guarantee service in all parts of Spain," says GrupaMar.
The key to their decision was the high level of compliance with Palibex's quality commitments and their objective of covering Europe. In Palibex, on the other hand, they highlight GrupaMar's "experience, the professionalism of its staff and its constant innovation to maintain the quality of its service".
GrupaMar has maintained its frequencies and services to all destinations intact despite the COVID-19 crisis. "Economically, the crisis has not affected our solvency or our growth plans," they say. In fact, although the company's activity has decreased due to the health crisis, they have recovered market share from other companies that have not been able to maintain service and foresee an increase in their traditional traffics and additional services to their clients.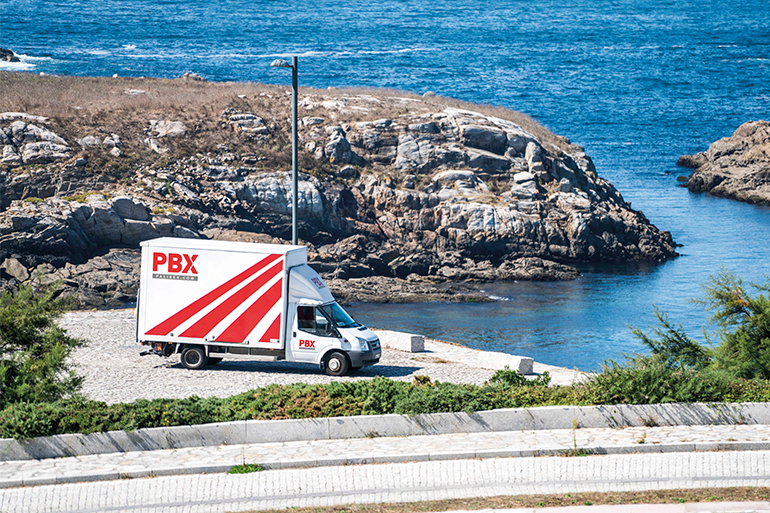 Having experienced great growth in recent years, GrupaMar is currently immersed in a process of improvement and innovation in the areas of technology, quality, and professional development of its team.
Integral logistics
Grupamar manages directly and with its own means all the links in the logistics chain providing its customers with total door-to-door service.
Dedicated to the transport of split and full cargo from any point of the peninsula to the Balearic and Canary Islands, it has its own delegations in the 14 places of its regular lines and also carries out storage and distribution in its warehouses. It is also a Customs agent and manages all the export and import formalities for transport to the Canary Islands or to third countries.
Operationally, in addition to the services with the islands, it carries out international maritime transport services with third countries and manages the needs of European and national land services, with the help of its delegations in the peninsula.